At Madu Uray, we're passionate about bringing the goodness of nature to our customers through our pure and natural honey. Since our founding in 2005, we've been dedicated to providing high-quality honey in a variety of packaging options that meet the needs of families.
Our commitment to quality is unmatched. We only source the finest and most pristine honey, ensuring that every bottle is pure and packed with the goodness from bees. Our royal jelly, known for its numerous health benefits, is carefully processed to retain its natural properties.
"We only source the finest and most pristine honey"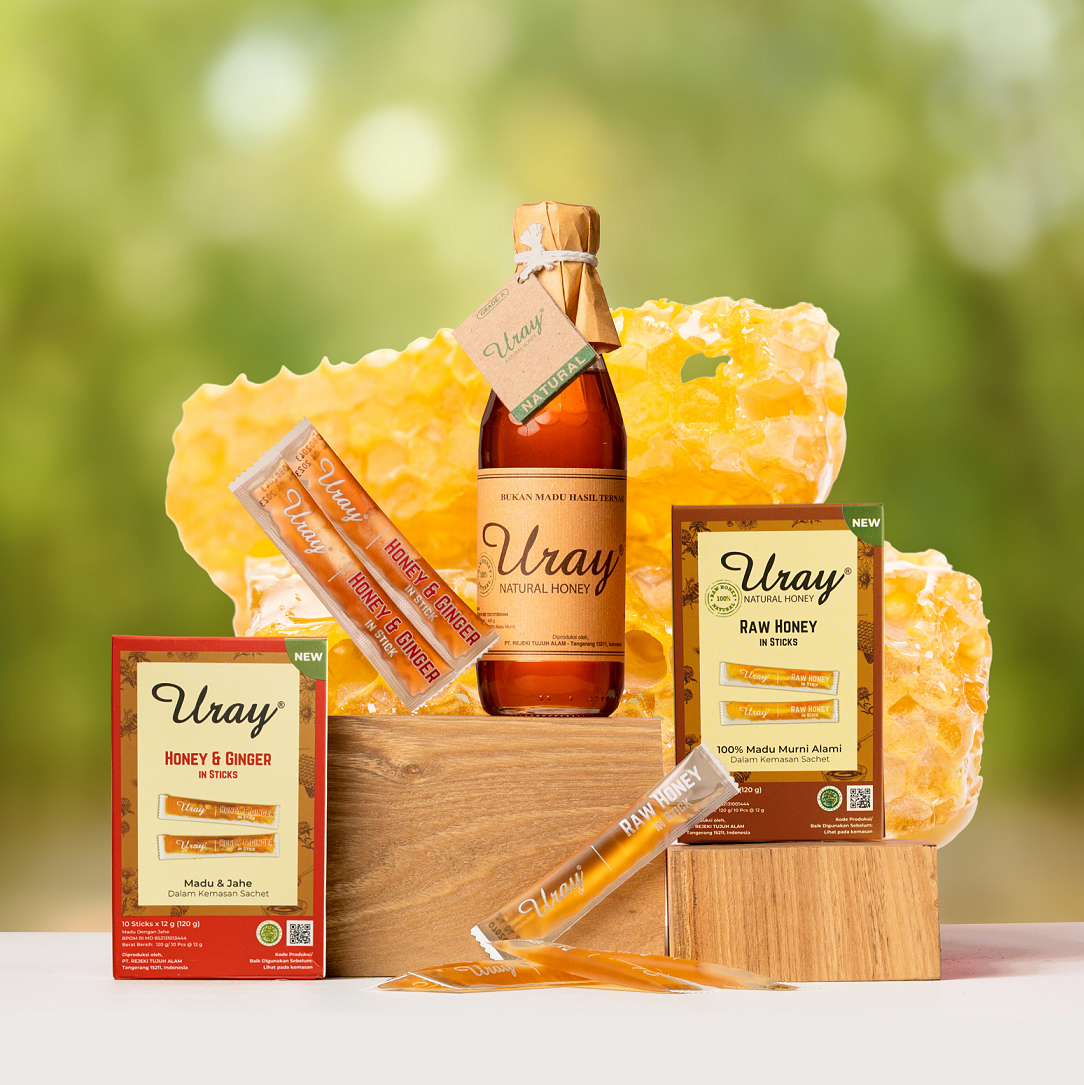 We believe that honey should be a staple in every household, and that's why we've made it easy for families to enjoy the benefits of our pure natural honey and royal jelly in their daily lives. Whether you're a busy parent looking to make sure your kids get the daily dose of nutrients they need, or a health-conscious individual seeking a natural sweetener, we've got you covered.
We take pride in our different approach, such as our sustainably sourced honey, and our unique honey blends. Our goal is to distinguish ourselves with top notch quality honey for people to enjoy.
Join us on our mission to bring families closer with the goodness of pure natural honey and royal jelly. From the bees to your families!
STARTS HERE